view a printable version of this page here
Outdoor Fun
With the beauty of its natural surroundings, Chautauqua County is a haven for the outdoor enthusiast. The county's open space provides a backdrop for rural and recreation tourism and is actively used for seasonal recreation activities including snowmobiling and hiking.
The Earl Cardot Eastside Overland Trail, Fred J. Cusimano Westside Overland Trail and Rails to Trails, a trail system of abandoned rail corridors that have been preserved and converted, provide miles of trails for hiking, biking and horseback riding traversing the countryside.
Lake Erie State Park and Long Point State Park offer additional trails as well as picnic areas, beaches and campgrounds. Dozens of privately owned campgrounds may be found across the county, well within reach of area attractions and recreational areas. Additionally, Allegany State Park is just a short drive away.
If water sports are to your liking, enjoy boating, canoeing, swimming and fishing on Chautauqua County's waterways and five lakes - Erie, Chautauqua, Findley, Bear and Cassadaga. Fishing for trout, walleye, bass and muskellunge are popular sports throughout the spring and summer on Chautauqua's many lakes and streams. Or simply relax in the sun on our sandy beaches.
If you're into golf, than you've come to the right place! Jamestown was named as the #1 place for a golfer to live in America by Golf Digest magazine. Golfers may choose from more than a dozen public and private golf courses.
Lake effect snow sweeping in across Lake Erie creates the perfect conditions for cross-country and downhill skiing at the county's two ski resorts with others a short distance away. Over 400 miles of snowmobile trails provide for a very active winter recreation season.
Attractions
Have a free afternoon or need to entertain the family or out of town guests? These are but a mere handful of the many activities to experience in Chautauqua County.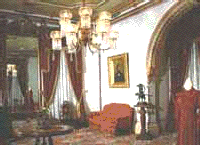 Visitors from around the world gather at the Chautauqua Institution, a summer community promoting the arts, education, religion and recreation. A dramatic lakeside setting and the beauty of its National Historic Landmark architecture make the Chautauqua Institution a thriving community where visitors come to find intellectual and spiritual growth and renewal. The Chautauqua Institution was founded in 1874 on the belief that everyone "has a right to be all that he can be -- to know all that he can know." The experiences come in many forms including opera, symphony, theater, lectures. Recreational activities include golf two 18-hole championship courses, tennis, swimming, boating and more. Many of the visitors who return to Chautauqua year after year describe it as an experience rather than a vacation.
Ride a 1946 restored carousel or take a whirl around an historic open-air roller skating rink at Midway Park, the 16th oldest operating amusement park in the United States, located on the shores of beautiful Chautauqua Lake. Midway Park is truly a 'step back in time' where families can enjoy quality fun-time from another era.
Peek'n Peak Resort and Conference Center, a four season destination, is nestled in the southern tier of western New York, delighting guests in the boundless beauty of Chautauqua County. Since its opening in 1964, Peek'n Peak Resort has welcomed families, friends, business and corporations to this quaint European-style village, complete with Tudor architecture. Its prestigious RCI Gold Crown rating and the diversity of this resort community captivates visitors in every season. Thirty six holes of golf offer optimal challenges for every level of play, with the Upper Course among an elite group of courses in New York State to have a four and a half star Golf Digest rating. Peek'n Peak has been home to the PGA Nationwide Tour for four seasons. Winter bring twenty seven trails for downhill snow sports, cross country skiing and snow tubing.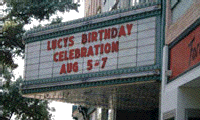 Reminisce about everyone's favorite red head at the world's only museum dedicated to Lucille Ball and Desi Arnaz. The Lucy Desi Museum features exhibits, interactive displays of memorabilia, items from Lucy and Desi's personal estate and a gift shop. Down the street from the Museum is the Lucille Ball Little Theatre. Originally built in 1881 as an Opera House, the theatre is home for live stage productions and special events. Each year, the Lucille Ball – Desi Arnaz Center plays host to two festivals celebrating America's love affair with Lucille Ball: Lucy-Desi Days and Lucy's Birthday Celebration.
Nature, education and conservation combine at the Roger Tory Peterson Institute of Natural History. Named in honor of America's preeminent naturalist of the twentieth century, the Institute is based in Jamestown, NY, the birthplace of Dr. Peterson. The primary objective of the Roger Tory Peterson Institute is to promote nature study in the classroom. The facility was built, in part, to house the lifetime body of work of this great naturalist and offers exhibits, programs and special events.
The Jamestown Audubon Nature Center, located on the 600-acre Burgeson Wildlife Sanctuary, is a project of the Jamestown Audubon Society. The Nature Center owns 600 acres of fields, woods, and wetlands. Dikes were built to slow down the meandering stream and create interconnected ponds of various sizes. Over five miles of trails lead through hardwood and coniferous forests as boardwalks access marsh and swamplands. Portions of the preserve are inaccessible to the casual visitor, and, with the surrounding property, provide a vast tract of land as a safe haven for wildlife.
Chautauqua County is home to Lily Dale Assembly, an internationally known spiritualist center. The summer season at Lily Dale offers visitors a variety of workshops and seminars, as well as a host of other special events all presented in the tranquil environment of a cozy, lakeside, 19th century atmosphere. Founded in 1879, Lily Dale is a community dedicated to the religion of Spiritualism.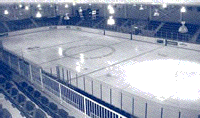 With so many lakes, Chautauqua County is a destination for a variety of boating activities. The Chautauqua Belle, take travels back 100 years to an era when steam ships catered to summer guests. The Chautauqua Belle, which cruises the waters of Chautauqua Lake, is one of only 6 authentic stern wheel steamers east of the Mississippi river. Also on Chautauqua Lake is the 130 passenger Summer Wind, a state-of-the-art, yacht-type cruise built for sightseeing and dining. On Lake Erie, Osprey Charters shows visitors the exciting world of diving beneath the waters of Lake Erie aboard 'The Southwind' and breathtaking sunset tours aboard "The Horizon.
Step back in time at any one of the many historic museums located around the county. Standing tall on the shore of beautiful Lake Erie is the Dunkirk Historical Lighthouse and Veteran's Park Museum. Visit one of the area's first mansions at the McClurg Museum & Chautauqua County Historical Society, former home of James McClurg, known as "McClurg's Folly" when built. The Fenton History Center in Jamestown is a 1863 Italianate villa, former mansion of NYS Governor Ruben Fenton featuring period rooms, local history exhibits, reference/genealogy library and education programs.

Any given weekend will find a wide array of events and festivals to enjoy. Take in the Chautauqua County Fair, Gerry Rodeo, Nature Art Festival, Red White & Blues Festival, Ice Castle Extravaganza, Silver Creek Festival of Grapes, Currier and Ives Sleigh Rally or the Mayville Bluegrass Festival as one of the many special events celebrating the sights, sounds, tastes and history of Chautauqua County.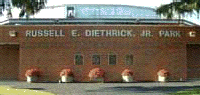 Sports
The sports fan will find plenty of action in Chautauqua County. Jamestown is home to the Jamestown Jammers, single A affiliates of the Atlanta Braves, and Russell E. Diethrick Jr. Park. Ice Skaters will enjoy the new Jamestown Savings Bank Ice Arena. A short drive up the Thruway puts you in easy reach of the Buffalo Bisons, Buffalo Bills and Buffalo Sabres. Babe Ruth Baseball League plus high school and college level sports round out the competition.
Shopping
From Amish goods to national retailers, you're sure to find what you're looking for in Chautauqua County. Chautauqua Mall offers three department stores and a variety of retail chains. Major retailers and shopping plazas are centered in Dunkirk/Fredonia and Lakewood/Jamestown. Cross Roads Farm & Craft Market is a co-op of over forty member-owned shops offering a unique shopping experience featuring Chautauqua's finest arts, crafts, collectibles, farm produce, imported goods and edible delights. Scattered throughout the county are countless other boutiques and specialty shops showcasing one of a kind treasures and antiques.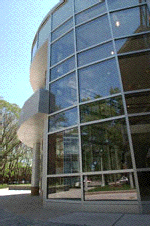 Dining
Variety is the key when it comes to dining in Chautauqua County. Whether it's a neighborhood pub, a lakeside seafood house, upscale dining in a historic setting, a quick lunch at the deli, a family style café, national chain or everything in between, there's a selection to suit everyone's pallet. Be sure to sample the local flavors – wine, grape juice cheese, maple syrup, fruit syrups ice cream, fresh produce, apple cider and even ostrich!
Arts and Culture
Strongly grounded in the arts, residents of Chautauqua County have access to a variety of cultural experiences.
Performers from around the world delight audiences of all ages at the 1891 Fredonia Opera House, Lucille Ball Little Theatre, Chautauqua Institution, Reg Lenna Civic Center and Rockefeller Arts Center at SUNY Fredonia. The Adams Art Gallery and the Fenton Historical Center are a two of the many libraries, museums and art galleries across the county featuring exhibits and educational programs. The Arts Council for Chautauqua County provides support to individual artists, theaters, museums and galleries, arts education and other educational institutions.
...attractions from Chautauqua County Chamber of Commerce